Premium Ceramic Brake Pads
TRW True Originals products set the standard for safety and quality.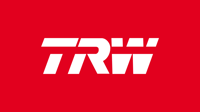 True Braking Experts
TRW designs and manufactures entire OE braking systems for vehicle manufacturers and has done so for nearly a century. We design, make and test everything ourselves to guarantee that all TRW True Originals brake parts meet advanced quality, reliability, and safety standards. Every component of TRW Aftermarket's brake pad range is tested multiple times, including those crucial backing plates that carry the friction material. So when you fit TRW True Originals, you're not just providing great value; you're also ensuring that your customers' vehicle safety systems will perform at their best on the road every time.