Want FCP Euro Proving Grounds Updates?
Get updated regularly on what's current with FCP Euro in IMSA, Formula Drift, and GRIDLIFE, the Proving Grounds, as well as chances to win free SWAG and event tickets.
What are the FCP Euro Proving Grounds?
The FCP Euro Proving Grounds at Lime Rock Park is the culmination of history and partnership between the two Connecticut-based organizations. A newly redesigned and refreshed autocross track is the centerpiece of the Proving Grounds with fresh pavement, curbing similar to full racing circuits, and multiple layouts, ranging from .222 miles to over half a mile. Here, drivers and their cars can be put to the test in a safe environment, all while reaching speeds upwards of eighty miles per hour.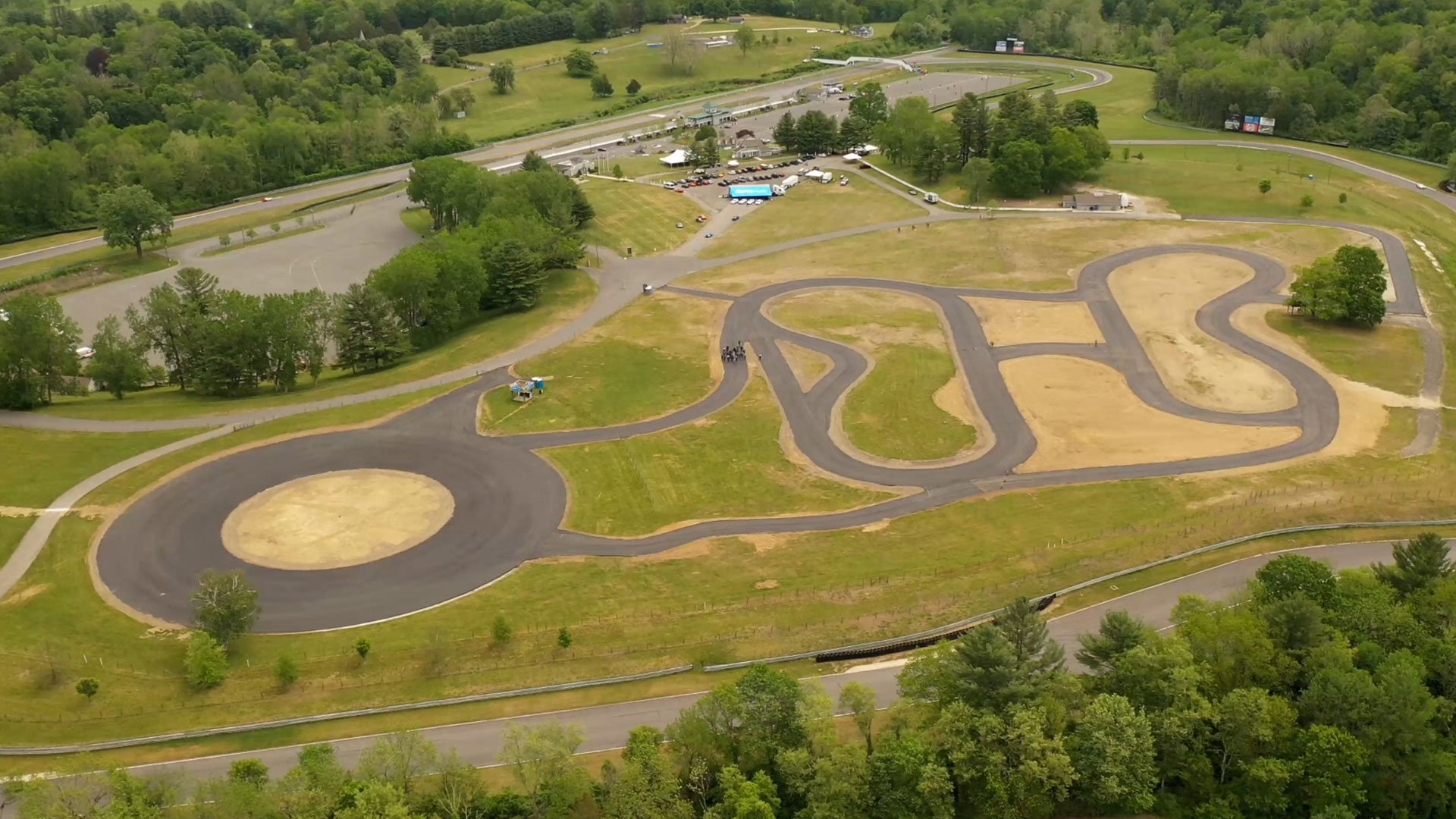 FCP Euro Proving Grounds Info:
Lower Autocross: 0.222 Mile (1,174 ft)

Upper Autocross: 0.223 Mile (1,181 ft)

Combined Autocross: 0.389 Mile (2,053 ft)

New Full Course (including Skid Pad extension): 0.519 Mile (2,741 ft)

185,000 square feet of new pavement consisting of a 2.5" asphalt binder mix, with a second 2" top-mix asphalt with polymer added to further harden the surface

300' diameter skidpad with sprinkler system
The New FCP Euro Proving Grounds At Lime Rock Park
If you've been following along on our blog, Instagram, or Facebook, recently, we announced our ten-year partnership with Lime Rock Park. This partnership includes a refresh of the facilities, a redesign of the upper autocross course and skidpad, and renaming the FCP Euro Proving Grounds. Since this announcement, we've been inundated with questions on what the FCP Euro Proving Grounds is and what it will be used for. Let's get to answering some of those.
Get On Track
Lime Rock Park offers easy-to-join programs where you can register to drive your street car, race car or a rented vehicle on a real race track in a relatively safe environment – perfect for high performance fun for all driver experience levels, new street driver training and advanced track driver skill development! These programs are held on the FCP Euro Proving Grounds.
Located at Lime Rock Park, 60 White Hollow Rd, Lakeville, CT 06039